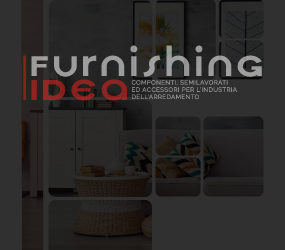 ICA Group, a company specializing in the production of innovative, eco-sustainable coatings for wood, announces that architect Giulio De Carli has joined the Board of Directors as an Independent Director.
De Carli, Managing Partner of the One Works architectural practice, one of the leading Italian architectural practices operating on an international level, was chosen by ICA Group primarily to boost its oversight of all the stages of its clients' projects, from concept design to executive planning, from product industrialization through to industrial production.
"In this important phase of growth, which has seen us conquer new international markets and reinforce our position in Italy as well, - comments Sandro Paniccia, CEO of ICA Group - we have identified in architect De Carli the skills required to accompany us in the execution of our strategy of strengthening dialogue with end clients, in order to express and bring the value of our product right from the design phase of the project, in the conviction that the culture and knowledge of innovation and technology that we are constantly investing in should be shared for the benefit of the entire system".
Innovation and environmental sustainability are at the heart of the project
Innovation and environmental sustainability are the fundamental themes on which the vision of both ICA Group and architect De Carli is focused. Indeed, the Paniccia family-owned company has always developed high-quality formulations that are capable of responding to the need to protect the environment and people's health. For his part, Giulio De Carli, in over 30 years of experience, has developed a particular sensitivity and awareness of the added value that research and the excellence of detailed solutions bring to a project, offering opportunities for differentiation right from the conceptual phase. Proof of this is the design of One Works headquarters in Milan, conceived as a hub to give space for comparison and creative dialogue between clients, professionals and users.
In addition to Giulio De Carli joining ICA Group's Board of Directors, new directors were appointed: Andrea Paniccia, general manager, and Lorenzo Paniccia, R&D technical manager.
The enlargement of the Board of Directors is part of an overall project, which aims to build a governance of ICA Group that is effective in terms of future business opportunities, in an increasingly dynamic and articulated context.