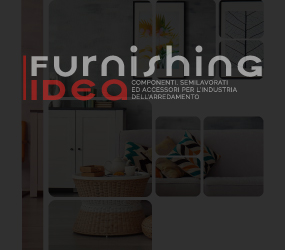 Lacobel and Matelac 2020 is the line that AGC Flat Glass Italia, Italian branch of AGC Glass Europe, European leader in the production of flat glass, dedicates to interior design to customize and renovate the home.
This new line is a shiny and satin glass collection that allows you to customize the home environment by including glass details, make furniture and renovate the living space.
Lacobel is a clear float glass covered with high quality lacquer on one face. Matelac instead is a clear glass covered with high quality lacquer on one face and satin on the other side. The AGC production process ensures a uniform and opaque appearance, ensuring the perfect adhesion of the lacquer, applied industrially on the back face of the glass.
Lacobel and Matelac 2020: simplicity of application

The glass of the Lacobel and Matelac 2020 collection can be applied to surfaces quickly and easily thanks to "Fix In", an elastic and neutral coloured adhesive silicone.
Available in different shades ranging from neutral colours such as White Pearl, White Pure and White Soft and Black Classic, to more intense and vivid shades such as Green Sage, Blue Shadow and Petrol Green, Lacobel and Matelac 2020 are able to enhance any environment. All the nuances can be combined together offering designers new design possibilities. You can play with glossy and satin effects, with tone-on-tone combinations and effective colour contrasts.
There are countless applications that can be achieved with glass inside a home. In fact, glass is a hygienic, recyclable, safe, long-lasting material, easy to use and to maintain and adapts to every style and area of ​​the home, from the kitchen to the living room to the bathroom.