Hardware for furniture, upholstery, kitchen, coatings and furnishing systems.
News on products, companies, technologies and fairs for the production and marketing of furniture hardware, furniture accessories and semi-finished products for furniture.
Companies: Machines and Software for the furniture industry
This area gathers the most important companies that deal with the production of furniture machines and furniture software. Specifically, the companies that Furnishing Idea presents to you on this page produce the following products: wood panel saws, professional wood milling machines, drying tunnels, painting machinery, wood mortising machines, wood tenoning machines, stuffing machines, fabric cutting software, etc. The companies we offer you are industry leaders as they produce technologies capable of processing advanced materials. Furthermore, the quality of their technological systems is given by the primary importance reserved for investments in research and development. In fact, machinery for furniture represents devices with excellent performances in terms of precision and speed of execution. Do you want to get more information about the companies that deal with the production of furniture machines and furniture software? Visit the page of the company you are interested in and contact it via the contact form.
More details on the companies that produce furniture machinery
The manufacturers of machinery for furniture operate in the furniture and furnishing industry by offering carpenters and sector technicians all the machinery necessary for processing wood and other types of materials. For example, professional wood milling machines are tools widely used by carpenters and carpenters and are used to groove and shape wood. The milling machines work thanks to a motor through which the wood is engraved, modulating the processing, adjusting the level of depth and speed of the activity carried out. Another product falling into this category are automatic painting systems. These machines are systems that meet the need to paint products automatically and with a very high quality. These devices are equipped with fully automatic and efficient systems for spraying liquid or powder paints, guaranteeing optimal final results even in particularly difficult cases. On the other hand, among the furniture machinery, there are drying plants capable of drying different types of material. Specifically, the drying process ensures that the product is deprived of part of the initial water, thanks to the production of heat which increases the level of evaporation.
show more
show less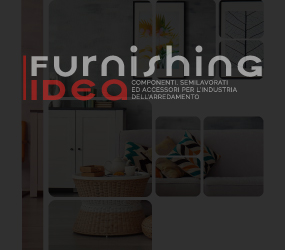 In this section you can view all the companies that make machinery for the manufacture of furniture. After careful analysis, Furnishing Idea has chosen the best manufacturers at national and international level specialized in the processing of a wide range of materials for the furniture industry, such as wood, leather, glass and composite materials.