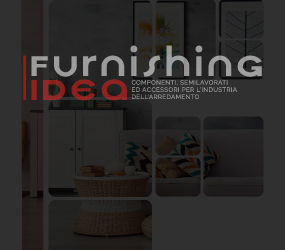 Domus Line is an Italian company specialized in the design and production of lighting fixtures for the furniture industry. Five brands collect the widest range of lighting systems and controls in the furniture lighting sector. Constant research, innovation, design and reliability are the values ​​that distinguish the company.
Domus Line, in addition to design and technological innovation, also pays particular attention to the ease of lighting management. For this reason, he developed X-DRIVER, a new collection of smart power supplies for low-voltage LED luminaires. Available in three powers (15W, 30W and 60W), the X-DRIVER is an all-in-one multitasking device that integrates multiple functions.
The multitasking power supply (110-240Vac) and the disconnectable power cable, with international plugs, make X-DRIVER a universal power supply, guaranteed by the international certifications ENEC (Europe), UL (USA / Canada), EAC (Russia) and RCM (Australia / New Zealand).
X-DRIVER also allows management of the lighting system, thanks to the three multi-function control modules. With module 1 it is possible to activate two outputs dedicated to infrared sensors with switch and dimmer functions, while module 2 transforms the power supply into a wireless receiver for single or multi-channel remote commands. Module 3, with Bluetooth technology, allows LED devices to be managed via smartphone, tablet and smartwatch thanks to the new Domus4U App. Available for IOS and Android operating systems, Domus4U allows you to control the lighting, the intensity of light and, through "groups" and "scenarios", create comfort situations suitable for any circumstance and personalized atmosphere.