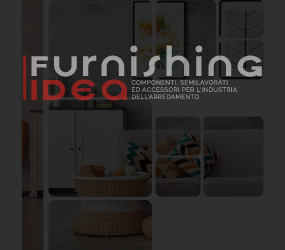 Milesi, brand of the IVM Group among the largest and most important multinationals in the production of wood coatings, has created, thanks to its technological research, Healthy.Wood, a new line of sanitizing finishes that provide surfaces with absolute and long-lasting protection against bacteria, without having to use disinfectant products.
Healthy.Wood is a complete line made up of Primer-Finish and Polyurethane, Acrylic, UV, Nitro, Water for Interior and Water and Solvent for Exterior with extremely innovative sanitizing and sanitizing properties.
Innovative sanitizing and sanitizing properties

Laboratory tests have shown that Healthy.Wood sanitizing finishes inhibit the proliferation of bacteria by more than 99.9%, guaranteeing the highest level of hygiene and surface protection.
For this reason Healthy.Wood wood coatings are particularly suitable for all those environments where maximum hygiene is required: from domestic spaces such as kitchens, bathrooms, children's rooms to all public places such as bars and restaurants, shops, hotels, trade fair spaces, medical and professional offices.
Hygiene and safety are topical issues in Covid-19 times. In order to guarantee customers maximum hygiene, star chef Davide Oldani also chose to use Milesi's Healty.wood for his D'O restaurant in Cornaredo, just outside Milan (in the opening photo).
A sanitizing action that lasts forever

The heart of the formulation is the strong disinfectant power of silver combined with the innovative technology developed in the Milesi Research Laboratories: the sanitizing particles are directly integrated in their formulation ensuring their homogeneous distribution.
The painted surface is thus perfectly resistant to bacteria in all its parts. As it does not evaporate, the sanitizing action lasts forever, even on surfaces frequently cleaned with particularly aggressive detergents.
Surfaces treated with Healthy.Wood wood coatings make the use of disinfectants superfluous.
Tests to measure the evolution of bacterial activity over time

The laboratory tests performed measured the temporal evolution of bacterial activity of the sample microorganisms from reference strains of Staphylococcus aureus and Escherichia coli. Both these bacterial cultures were inoculated on the treated surfaces and a bacterial activity reduction factor of more than 99.9% in 24 hours was measured.
These tests have therefore certified the sanitizing action and the effectiveness in preventing the proliferation of bacteria on surfaces treated with the new Healthy.Wood sanitizing finishes.