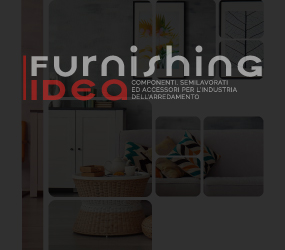 Cosentino Group has expanded the Sensa by Cosentino® range of protected natural stone with two new types of Brazilian exotic quartzite: Taj Mahal and White Macaubas.
The two new colours, part of the Sensa Premium range, boast the exclusive Senguard NK stain protection. The Sensa by Cosentino® range is now able to offer resistant surfaces protected not only in granite but also in quartzite, ensuring an even wider offer with special designs.
Quartzite is a very hard metamorphic rock composed almost entirely of quartz and is the perfect alternative for those looking for a natural stone with a marble look, but more durable and robust than traditional marbles. These new types of quartzite in two colours have been carefully selected, taking into account the composition and resistance to stains after treatment with the Senguard NK stain protection, developed by Cosentino's R & D team for natural stone.
Sensa by Cosentino® Taj Mahal presents a delicate cream-ivory background with warm brown veins, able to add a sophisticated touch to any space and to adapt harmoniously to any environment.
Sensa by Cosentino® White Macaubas has a delicate palette of greys and whites; this Brazilian quartzite with light tones presents linear veins, for an original and elegant look reminiscent of classic marble.
Both offer high stain protection and resist to acid substances commonly used in the kitchen, without requiring special daily maintenance. The Senguard NK stain protection penetrates deeply into the stone. Also resistant to UV rays, this formula makes natural stone surfaces ideal for interiors and exteriors, without compromising their transpiring properties and natural colour. The new quartzite surfaces are also ideal as work surfaces: equipped with NSF certification, they are perfectly suitable for food use.
All Sensa by Cosentino® protected natural stones offer a guarantee of 15 years and are available in thicknesses of 2 and 3 cm.