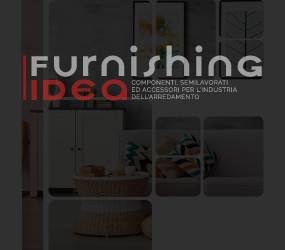 High performances and winning design
InSinkErator, the greatest world producer of garbage disposals of food waste and distributors of hot water, it introduced in advance to Sicam 2016 two combined products where, for the first time, a lot of attention is not only paid to the excellence of the performances, but also to the design and the lines, as confirmation of the appointment of the company in the field of the search, both technological and of forms. It deals with the 3N1 black nozzle and of the Evolution 250, the new top garbage disposal of the American brand.
"3N1 blacks" is a mixer able to provide filtered cold, warm and hot 98° water available now in an elegant black version of brushed steel. A very functional product that can be coordinated to furnishing becoming integral part of the style of kitchen. Sophisticated and refined, it is easy to install and it is perfect to conduct different operations in rapid times, with a strong energetic and economic saving. Preparing coffee, the and any other hot drink, cooking pasta and rice, filling bottles or thermos of water, quickly washing dishes, all becomes extremely simple and it contributes to the defense of the environment. It is a product thought for being echo-friendly: the nozzle allows in fact to consume exactly the quantity of water needed for developing its own activity avoiding wastes. Finally, but not less remarkable, the system of filtration allows to purify more water allowing to save the purchase of bottles at the supermarket and to reduce the plastic consumption.
Also the Evolution 250 garbage disposal, the most powerful in the range, it does not abdicate to aesthetics. Elegant in black brushed steel, Evolution 250 has high performances although easy to use.
Positioned under the sink and integrated with simplicity and discretion, the garbage disposal allows to eliminate directly every kind of organic rest in the sink. Innumerable little hammers develop rotatory movements to high speed mincing in thin parts the food up to the attainment of a semi-liquid level which allows the elimination of it among clear waters. Compact, endowed with the exclusive SoundSeal™ system which makes silent the appliance and of the Multigrind™ technology, the Evolution 250 garbage disposal characterized by a system of dissipation to three levels able to offer high performances and installable in spaces of limited dimensions, too.