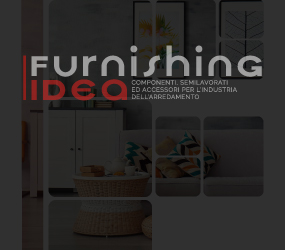 Insinkerator, the American multinational famous for inventing the domestic food heatsink, also known as waste shredder, is celebrating its 80th anniversary this year.The Insinkerator brand, which is part of the Emerson Group, has found growing success over the years, helping to simplify the lives of people in the kitchen. A success that has led him to be the world leader in the production of food heatsinks thanks to a presence in over 80 countries in the world, including Italy, where, in the last years years, it has recorded a constant double-digit growth.
The advantages of the food sink
The use of the InSinkErator® food heatsink, such as the extremely powerful Evolution 250, makes it possible to maintain hygiene in the kitchen by easily disposing of any type of organic residue, vegetable or not, at km 0, ie exactly where it is produced.Placed comfortably under the sink, the shredder "mince" precisely every type of organic surplus directly into the sink, thus drastically reducing the amount of waste to be disposed of in landfills already overloaded, avoiding the formation of methane gas and its dispersion in the atmosphere, highly harmful to the environment. Inside the sink there is no chemical process, but only extremely safe and silent mechanical movements.On the occasion of the celebrations for 80 years, InSinkErator presents a nice collection of images that traces the history of this product illustrating how it has evolved in these years.
Mixers of filtered water
Insinkerator is not only synonymous with food dissipators, but also a cutting-edge brand in the sector of the latest generation of water dispensers. Refined design but also high technology: this is the case of the 4N1 Touch mixer, a dispenser that offers different functions: normal cold and hot water, filtered cold water adjustable by simply pressing a button, very hot water filtered at a temperature that approaches that of boiling (88 ° -98 °).