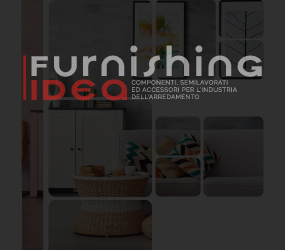 Guglielmi,
a company constantly looking for solutions that can improve everyday life, has developed Voce, an innovative technology that allows the digitalization of the kitchen and bathroom area
mixers
, easily manageable via App commands or voice commands.
Voce, Guglielmi home automation
Thanks to the Voce home automation technology, available in various models and finishes of the Guglielmi tap collections, you can run water in the kitchen sink or in the bathroom sink, but also in the shower or in the bath with a simple voice command, thus making these environments more and more innovative. Its great versatility allows easy integration with the design of the kitchen and bathroom.
A simple and quick technology to use
Voice technology is very simple and quick to use: just download and install the Guglielmi App or the Alexa app and connect it to the Guglielmi App by following the easy dedicated tutorial. With a simple voice command you can manage the opening, closing and flow of water at any time and only with the use of your voice. You can also name each mixer to further customize your home automation experience.
The Guglielmi App, available in Italian and English, also offers the ability to monitor your consumption in terms of liters dispensed and costs; it also allows you to customize the amount of water to be released at any time, choosing from different formats such as glass, bottle or pot.
Guglielmi: the integration of technology in everyday life
Over the years, the Piedmont-based company has distinguished itself for having constantly innovated its collections by responding to the needs of a constantly evolving market that has led to the integration of technology in everyday life and the improvement of home comfort. Many innovations introduced by Guglielmi in its tap collections, such as the practical Smartap opening system, the Pura line for water microfiltration, up to this new home automation technology.

Voce technology at Fuorisalone 2022
Voce technology by Guglielmi will be the protagonist of Elena Salmistraro's installation at the Fuorisalone at the State University of Milan. The new collection of voice-controlled taps will be inserted in an installation that interprets the theme of "regeneration" in a colorful and playful way.