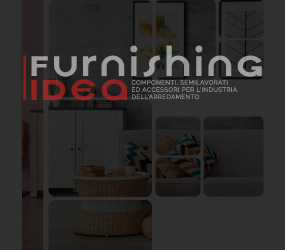 Saib is one of the leading Italian manufacturers of raw and finished chipboard. Right from the start, it has chosen to focus its production on a virtuous eco-sustainable process based on the reuse of waste from the processing of virgin wood and then, since 1994, to reuse only recovered wood (pellets, fruit boxes, packaging, building boards, abandoned furniture) according to the philosophy of Rewood.
This consists in the production of eco-sustainable panels made with recycled wood, already used and discarded, in favour of a process that does not impact on nature and that represents a virtuous example of circular economy.
Every year the company recovers 500,000 tons of wood from separate waste collection and transforms them, through a complex production process, into panels for a furniture industry that prefers ethical and innovative choices at the same time.
Saib member ADI

ADI, the Association for Industrial Design, has welcomed Saib's application for membership recognizing the technological innovation of its industrial processes and the constant design research aimed at obtaining surfaces with high color and tactile rendering.
Saib systematically invests in advanced, efficient and eco-sustainable production plants, capable of ensuring product quality and respect for the environment. In fact, it is equipped with two continuous production lines for the raw panel to which are added four lines of the latest generation of finished panel for a total production of 2000 m3 per day.
The raw chipboard panels and finished panels make up a very wide and constantly expanding catalogue, able to capture and anticipate the various trends to meet the needs of furniture manufacturers and interior designers.
Saib faced chipboard panels: the new Ostuni finish
The new Ostuni finish for chipboard panels proposed by Saib brings to mind lime and those spatula plasters typical of the historical centres of Southern Italy.
Material and versatile, this finish restores the warmth of handmade craftsmanship, responding perfectly to the latest trends in interior design.
Refined textures play on the alternation of glossy and matt effects that give pleasantness to the touch and pleasure to the eye. These tactile effects are obtained thanks to the use of an innovative technique, patented by a Saib partner, which allows to give more three-dimensionality to the surfaces. With its metalized decorations inspired by natural materials, the Ostuni finish is harmoniously combined with solid colours in neutral tones.