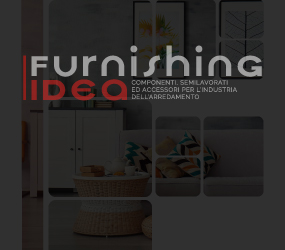 A reliable partner for the furniture industry
For over 40 years Sagomm has been produced accessories and semi-finished products in PVC chipboard. The industry of Mansuè (TV) boasts a specialization in the production of drawers and it has sharpened over time the systems to get a "global quality" with competitive prices. All products realized by Sagomm use raw materials carefully selected for satisfying the demands of the modern furniture industry.
In addition to an ample choice of standard heights, the company also realizes "tailor-made" products allowing to choose among a great range of colors to offer a tailored drawer to customers. The different steps of production are performed from highly qualified staff, on machineries endowed with modern technologies that allow a notable productive ability and they guarantee elevated standards of quality. The company is also endowed with a specific department for mechanic and manual assemblage of the steerable guidewires.
Thanks to the passion, to the technologies and to the materials, today Sagomm is a reliable partner in the sector of drawers and semi-finished products for furniture.