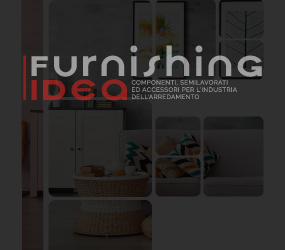 To protect the area behind the sink, hob and worktop in the kitchen, a good alternative to ceramic tiles is to use cladding panels or splashback panels, named after their function in the kitchen.
Häfele AluSplash® is an innovative kitchen wall protector, an elegant yet cost-effective solution for both new kitchens and renovations, perfect for covering existing tiled walls.
It is available in a variety of vibrant or subtle colour tones and in a choice of brilliant glass or matt finish. The UV-resistant surface finish guarantees colour fidelity and, depending on the surface, either a lasting brightness or a matt tone. The panels are manufactured with different finishes on both sides.
Häfele AluSplash®: quick and easy to fix

Häfele AluSplash® is a lightweight panel with an aluminium structure that can be fixed to the wall and adapted quickly: thanks to its thickness of only 4 mm, the cladding panels are easy to cut to size and can be installed by means of 90° V-grooves on the corners of the walls for a seamless cladding. Machining for sockets and other devices generally located on the scullery wall can also be done easily with conventional tools. Fixing is done by a combination of double-sided adhesive tape, building silicone and aluminium profiles. The Häfele AluSplash® cladding panels can also be joined practically without visible joints using connection profiles.
Häfele AluSplash® kitchen wall panels: hygiene and safety

The smooth, seamless surface of Häfele AluSplash® kitchen cladding panels ensures optimum hygiene by preventing dirt from accumulating. They are also easy to care for: for cleaning and protection of the shiny Häfele AluSplash® cladding panels we recommend the Vuplex® spray, which protects the panel surface from grease splashes and dirt deposits, so that it can be cleaned with just a damp cloth. It is best to avoid using abrasive cleaners or tools.
Häfele AluSplash® splashback panels can be used behind any type of hob, even gas hobs, because they consist of a fire retardant mineral core that complies with various international fire regulations (EN-13501, BS 476 P6 & P7, ASTM E-84, AS/NZ 1530.3). Häfele AluSplash® cladding panels are also unbreakable, durable and resistant.