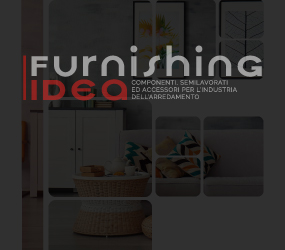 A new color for the 25 years of Silestone®
The Group Cosentino, world leader in the production and distribution of innovative surfaces for the world of the architecture and the design, it introduces the new color Acqua Fraccaroli to celebrate the 25 years of Silestone®. Planned in collaboration with the famous designer of insides and Brasilian architect Brunete Fraccaroli, the new color represents nature, health and comfort thanks to the vibrating tonality teal blue.
This nuance is inspired to the memories of the designer's childhood, where intense and strong colors have always been present: Acqua Fraccaroli is a teal blue that jumps for his hulling, strength and joy and it represents nature, health and comfort. The new color of Silestone® brings strong feelings of freshness to the mind and it is able to give new life to all the spaces in which it is used.
Like all the colors of Silestone®, Acqua Fraccaroli offers endless aesthetical possibilities and all the mechanical characteristics of this material as the elevated resistance to the scratches, to the stains and the bumps and the low absorption of liquids. All this united to an extraordinary guarantee duration of 25 years and the international certifications, obtained to the confirmation of the high quality: Greenguard, NSF and LGA "Hygiene."
Acqua Fraccaroli enters in the world of the international design as the perfect choice for applications in commercial and residential spaces, for every kind of application in kitchen and bathroom, for floors, coverings, plain job, staircases or every other decorative necessity for interior design.
The launch of this new color in limited edition will happen all over the world with events in the cities of Milan, London, New York, Vancouver, St. Paul, Sydney, Singapore, Tel Aviv and Barcellona.