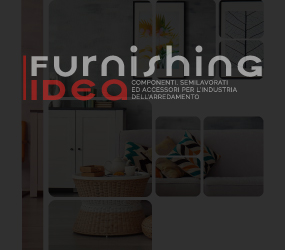 The basic principle of the
circular economy
is the so-called cradle-to-cradle, in Italian "dalla culla alla culla", or rather the desire to reintroduce consumer goods into the biological or technical cycle to continue to enhance precious resources and raw materials.
To pursue this goal, igus, a company specializing in the production of motion plastics, has developed the world's first energy chain made entirely from recycled material, starting from its "chainge" recycling program for energy chains.
Greater sustainability with constant quality
The cradle chain - E2.1.CG from igus is a complete range of energy chains made from the new igumid CG material. Numerous tests carried out in the company's internal laboratory have shown that the new energy chain retains the same technical characteristics and load capacities as a chain made of standard material igumid G, as well as having the same advantages in terms of price.
The chainge recycling program for energy chains
The cradle-chain is made from recycled material in the "chainge" recycling program. In fact, since 2019 igus has been taking back used energy chains from customers to prevent them from being included in the so-called "unidentified" industrial waste. The collection service is offered not only for igus energy chains, but also for chains from other manufacturers. To date, more than 32 tons of material have been collected in 13 countries and, for the current year, igus aims to reach 500 tons.
The waste material is then recovered, divided by type, cleaned and reworked. To ensure that the regranulate has all those characteristics that guarantee the constant quality of the product, the process involves an accurate work of chemical analysis and optimization of the formula.
The material obtained from this process, igumid CG, is then used to make the recycled cradle-chain, without any qualitative loss in terms of wear resistance, stability or bending fatigue.
The new range is available from stock in five series and 28 chain types.
Sustainable cycle for raw materials
With this new series of energy chains made from recycled material, igus is making a further contribution to safeguarding resources and promoting the circular economy. According to the Environmental Product Declaration, this sustainable cycle of raw materials reduces CO2 emissions by 28%. Jörg Ottersbach, igus Head of the Energy Chains Business Unit, explains: "We must not only focus on the first use of the products, but also on the recycling of raw materials. We see great cradle-to-cradle potential. Our goal is to rework as much raw materials and waste products as possible, so that these precious resources do not become waste, but are used and reused for as long as possible. "