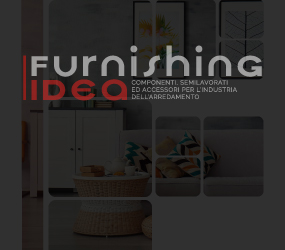 The global health emergency caused by the spread of the Covid-19 pandemic has also disrupted all international trade fair calendars in the wood-furniture sector.
New dates have now been defined for CIFM/interzum guangzou 2020, which will take place from 27 to 30 July 2020 at the Pazhou Complex in Guanghzou and Interzum Bogota 2020, which will be held in the Colombian capital from 24 to 27 November.
CIFM/interzum guangzou 2020 postponed to the end of July

CIFM/interzum guangzhou, the most important Asian exhibition of technologies, supplies, semi-finished products and components for the production of furniture, will be held in Guangzhou from 27 to 30 July 2020. The exhibition was scheduled from 28 to 31 March and had been postponed to a date to be defined for the known events related to the spread of the pandemic of "Covid-19".
The decisive improvement of the situation in China has convinced authorities and organizers to schedule the 2020 edition at the end of July, in the large exhibition centre of the Chinese megalopolis that will also host the "office section" of Ciff-China International Furniture Show.
Hardware, supplies, technologies, machinery and equipment for the furniture industry will therefore be exhibited, together with office and contract furniture, in one of the large Chinese furniture districts, to signal a slow but sure resumption of activities and a progressive return to normality. The entire Guangdong province has no longer been a "red zone" since 26 February and as of 2 April, there were less than three thousand cases of "Covid-19" in the whole of China, of which just under a thousand in the province of Hubei. According to many analysts there should be no significant effects on the growth of Chinese economic indicators in the long term and CIFM/interzum guangzhou will continue to be an effective platform for the entire domestic furniture industry, as well as a key market outlet for many "made in Italy" realities.
Interzum Bogota 2020 moved to November

Interzum Bogotà 2020, the exhibition dedicated to subcontracting for the furniture industry, interior design, machinery and tools has been moved to November, precisely from 24 to 27 November, again due to the global health emergency.
Koelnmesse, the organiser of the event, took this decision with a sense of responsibility, an attitude that involved numerous other trade fairs organised in the first half of the year by the German trade fair giant, which has already been putting all the measures in place for weeks to protect its employees and partners, putting the health of exhibitors and visitors taking part in the events organised each year all over the world first.
Koelnmesse and Corferias, the Colombian trade fair organiser and partner of the German company, have of course taken all the necessary steps to ensure that Interzum Bogota 2020 continues to be a key reference point for furniture production in the Andes, the Caribbean and Central America.