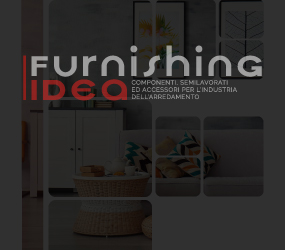 Elasticity, resistance, breathability, versatility and infinite customizations: these are the characteristics that make the fabrics of Carvico, the Bergamo-based company world leader in the production of warp-knitted fabrics, perfect also for the furnishing sector.
With the Lifestyle collection, the company, which has been serving fashion and sports for over 50 years, offers furnishing fabrics with a high technological content and a rich colour palette capable of combining taste and practicality with the quality and excellence of a Made in Italy product.
A collection entirely dedicated to the world of furniture and interior design

Carvico's Lifestyle collection, entirely dedicated to the world of furniture and interior design, is designed to offer international designers, buyers and trendsetters elastic fabrics and technical surfaces ideal for customizing environments and objects.
Original and innovative, the furnishing fabrics in the Lifestyle collection are characterized by material textures and infinite colours.
The range of colours in the Lifestyle collection is extremely wide: fascinating solid colours and eclectic prints, classic or contemporary spirit, up to the creation of customised colours and designs on request. There is also a vast choice of textures ranging from glossy to matt, from discreet and refined surfaces to bright and iridescent ones. Resistant and compact surfaces, enveloping and comfortable velvets with a silky and seductive hand, cutting-edge technical fabrics with very high performance that enhance shapes and volumes. Thanks to their bi-elasticity and resistance, these techno-fabrics lend themselves to be used to cover furnishing accessories, design environments and design objects. The insertion of waterproofing membranes and water-repellent treatments also make Lifestyle furnishing fabrics suitable for the outdoor world.
Technical and eco-sustainable furnishing fabrics

One of the most topical issues also involving the furniture sector is undoubtedly that of environmental sustainability. It is with this in mind that Carvico has been developing eco-sustainable fabrics suitable for all types of applications, from fashion to furnishings.
The Lifestyle collection also offers eco-sustainable furnishing fabrics, made with polyamide yarn regenerated from pre and post consumer waste. These are materials that have reached the end of their life cycle (such as fishing nets, carpet fluff, rigid tulle, etc.) which, instead of being disposed of in landfills, are recovered and regenerated through a complex process of physical-chemical decomposition: this is how ECONYL® polyamide yarn is created, with which top quality fabrics are obtained.