Hardware for furniture, upholstery, kitchen, coatings and furnishing systems.
News on products, companies, technologies and fairs for the production and marketing of furniture hardware, furniture accessories and semi-finished products for furniture.
After the success achieved in the 2021 edition, Carlo Giobbi communicates the numbers and news that will characterize the next SICAM 2022 edition.

Firstly, thanks to the addition of the new Pavilion 8, the gross surface area of ​​the location will be over 37,000 mq and a new restaurant will be inaugurated to give exhibitors the opportunity to host their customers.
A further step forward, in terms of event organization and sustainability, consists in the abandonment of plastic for visitor badges, which will instead be replaced by a card that will be printed at the time of entry by inserting a special code.

Watch the video interview with Carlo Giobbi, Sicam CEO.
Request information
EXPOSICAM SRL
VIA CARDUCCI 12, Milano, 20100, Milano, Italia
---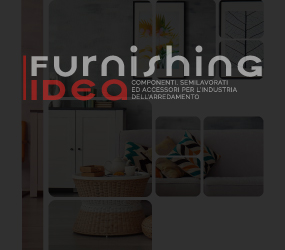 EXPOSICAM SRL
VIA CARDUCCI 12, 20100, Milano (Milano), Italia
---