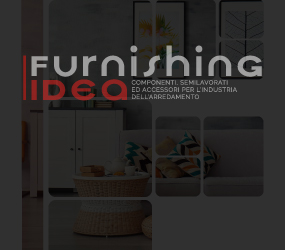 PB.mek Top Solutions has developed TMove, a new mechanism for storage bed to answer efficiently and promptly to market needs.
TMove has also been designed by Arch. Giulio Manzoni and comes up beside TipUp system which is already consolidated and worldwide appreciated.
TMove allows an easy open of the bed, it is provided by a lock system in bed opening position, thus allowing to use the bed storage in extreme safety. Unlock of the system is done by a light upward pushing of the frame enabling bed self-closing. The special gas springs of the mechanism have a minimum force, checking bed downward along with anti-shock function which prevent any accidental closing.
TMove is suitable for any storage bed, including lowered ones which have a modern design with 10 cm free space only.
Bed frame is assembled on a track with bearings sliding inside a rail positioned at bed side. This solution allows a flowing slide without frictions. The characteristic movement of the system during opening and closing allows to use TMove with each kind of mattress, without limit of mattress weight and height.
TMove is act to be mounted on wood frame and even iron frame. The assembling of the frame to the storage box is too easy thus enabling a reduction of assembling times, saving production costs.
TMove with its sliding system on ball bearings, end of stroke, and self-closing, enables to re-design bed, introducing to the end-users a modern and practical system which will comply with the new market trends.
Ergonomics, convenience and safety are the key points of our systems also supported by the reliability of SUSPA gas springs.
PB.mek Top Solutions is present at Interzum: Hall 5.2 Stand G010-H011.