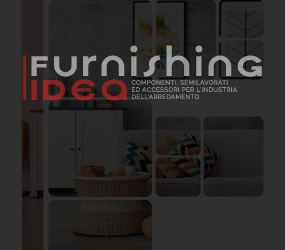 Maximum stability and highly resistant
Corbetta Salvatore Srl is a company specialized for over fifty years in the production of accessories for furniture.
In recent years the company has been technologically renovated enhancing its production capacity with the purchase of advanced machinery, both in the processing of steel and in the molding of plastic materials. Internally it maintains much of the production chain, a feature that guarantees customers the highest reliability of products and a strong capacity for customization.
Fixed table bases, structures for folding and drop leaf tables, accessories for interior closets are just a few product areas in which the company operates.
The line of central table bases for the support of floors of large dimensions (up to 200 cm in diameter) was created to respond to one of these questions. The "Heavy" and "Petal Big" lines are structurally designed to give maximum stability to the table with only a central element of support. The wide range of colours and finishes available allows their use in various areas: home, hotel, meeting rooms, contract furniture. The bases are equipped with a patented system that prevents the rotation of the column on the base once fixed time plan.
"Flexo" is a line of all-steel structures for folding tables and bases for drop leaf tables. Products are highly resistant, tested by Catas for maximum guarantee of use and functionality over time. A wide range of models of different designs and multiple finishes is available.