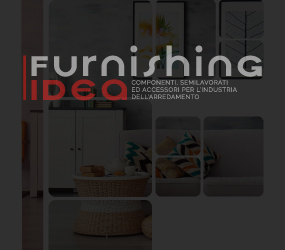 For over 20 years, Hettich and Rehau, two leading companies in the furniture supply sector, have organized the International Design Award, a two-year competition that invites design students from all over the world to create trendy, innovative and original design solutions for planning and construction of furniture.
From 1997 to today more than 80 countries have presented about 10,000 projects. A total of 1,360 students from 71 countries participated in this year's edition.
For the first time in the history of the International Design Award, the vote has also involved the public: design enthusiasts have in fact been asked to choice the winners among a Top Ten selected by the organizers of the competition, Dr. Andreas Hettich (Hettich) and Andreas Albig (Rehau).
After a few weeks of voting, the public has nominated the three winners of the International Design Award 2018. On the 1st and 2nd place the projects of some university students of China have been classified, while the 3rd place has been conquered by the solution of a student from the Hochschule Pforzheim.
The greatest recognition went to the certainly nicer and more colourful project, followed by two well-designed furnishing solutions to make the most of the spaces in small rooms.
In 1st place was "Cabi", an intelligent piece of furniture for children's bedrooms, which stimulates play and reorganization or reorganises itself with the help of drones. The original project, presented by Jia Min Luo, Kang Tian and Yi Fei Zhong of South China Agricultural University, was the absolute winner with 9,420 votes.
"Moving Cabinets", a project classified in 2nd place, is a rotating shelving unit, which adapts flexibly to use and always guarantees the necessary space. Even this technically advanced idea comes from China. Proposed by Fangyuan Chen, a student of Nanjing Forestry University, he received 4,521 votes. Most of the projects presented for the 2018 International Design Award come from this university.
Finally, 3rd place for "Chair PF" which can be a chair, a bench, a lectern or a table. This piece of furniture is a simple and at the same time extraordinarily functional project. It was proposed by Daniel Diermeier of the Hochschule Pforzheim and obtained 3,553 votes.
Request information
Hettich Italia
Via Calderai, 35, Cimadolmo, 31010, Treviso, Italia
---