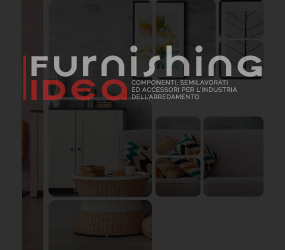 The Domus Line LED profile collection includes a very wide range of linear devices for surface and recessed applications, with symmetrical and asymmetric light projection, with multiple sensors and integrated switches.
The company based in Porcia, thanks to a consolidated collaboration with numerous designers, could realize in these years solutions able to perfectly integrate functionality and design, safety and sustainability, all in the name of quality.
Also present this year at Sicam in Pordenone, Domus Line will propose, among the most important innovations Thea, an aluminium profile for the installation under the surface against the wall.
Characterized by asymmetrical projection lighting, the Thea LED profile incorporates a 180 LED / meter strip that guarantees high-level lighting performance on the worktop.
The installation of so-called lighting fixtures are very important because they facilitate everyday activities, and are used above all in the kitchen environment because they allow lighting, both day and night, the worktop in an appropriate and comfortable way.
In the Thea TD configuration, the profile integrates an electronic touch dimmer switch that "touches", switches off and adjusts the brightness of the appliance.
Thea is available in three finishes, dark stainless steel, matt black and aluminium, and is easy to install thanks to the retractable steel clips on the back of the profile.
Functional lighting also in the cabinets

LED profiles are increasingly used even in closets or walk-in closets. From the collaboration with the leading brands of the Italian furniture industry, Apex H7 is born, a polycarbonate profile designed for flush-mounted installation on a milled panel only 7mm deep. Ideal for vertical installation on the sides of wardrobe cabinets and kitchen columns, thanks to its particular shape, Apex H7 allows flush-mounting applications with the profile completely inserted in the milled, perfectly integrated into the furnishing system. The length of this luminous profile can be customized on request, from min. 300mm to max 3000mm.