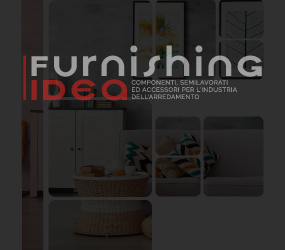 The new proposals signed by Piero Lissoni, Fratelli Campana and Front
Leader in the production of decorative surfaces in reconstituted wood veneer, Alpi is an example of excellence that thanks to the depth of its range and the ability to design bespoke solutions, is an unchallenged technological reference point for the wood sector.
Alpi art director since June 2015, Piero Lissoni is also the designer of the new Tarsie and Xilo 2.0 collections, presented during Milan 2016 Fuori Salone together with the new proposals signed by Campana Brothers and Front.
The creative process of the new Alpi woods focuses on the study of original decorative effects to convey a sense of their infinite potential for design and aesthetics: shifting into the creation of utterly original textures, with precise ties to the world of nature, as in the case of Campana brothers. Or giving rise – in the collections by Front and Lissoni – to fascinating contemporary experiments with the art of inlays.
The new art director has provided two proposals: Xilo 2.0, the new collection of veneers that gets its force from the perfect intensity of nature and Tarsie a representation of three geometric motifs from the wood working tradition, reproduced through inlay-effect printing on the variations of Xilo 2.0.
The amazing wonders of the Amazon have inspired the Campana brothers to create the textures of the new Alpi Piaçava and Alpi Pirarucu veneers.
The delicate creative touch of Front finds expression in the original Drapery Wood and Grid Wood. The two-tone Drapery Wood veneer, with juxtaposed squares of identical size, forms a pattern that generates an optical illusion of movement. Grid Wood, based on an antique pattern with a reticular structure, applies four types of wood of different colors joined by the traditional inlay technique to create the illusion of an irregular surface of different depths.
As a whole, these innovative ALPIlignum veneers represent the ideal expression of Alpi's extensive design culture, and its unrivaled ability to create exclusive wood patterns with a production procedure that is totally unique, between manufacturing and fine tailoring.
Alpi takes part from 13 to 16 May to Wanted Design NY, annual event dedicated to promoting design and fostering the international creative community. The company indeed is one of the supporter of the "Conversation series", a three-day program co-presented with Metropolis Magazine, that get together, confront and ponder views on the international scene of design and explore new prospective themes.