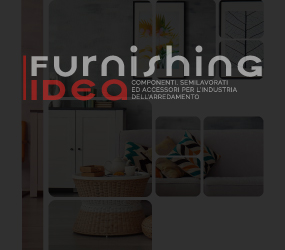 Terno Scorrevoli, a leading company among the manufacturers of sliding door and furniture systems, today exports the Made in Italy in over 70 Countries all over the world.
"Working and imagining the future, with design and practicality": this is the spirit that for a long time has been guiding search and development of new products. Therefore a vision that is beyond the mechanic of the product and that redraws the spirit of it, approaching the technique to the minimalism of the Italian design.
The result is functional and invisible products, created for modern and exacting environments.
Terno Scorrevoli has presented Interzum with several new products: Space AIR 36, a new sliding system for furniture cabinets, with air dampers that have a long and soft braking, for doors up to 40kg and up to 80kg. The structure of the trolley, equipped with anti-jumping system, allows to use it with a single track and a single drilling, for both the patented air soft closing dampers or the standard clamp stopper, giving the product a maximum versatility. This sliding system could be used with quick fastening clip aluminum tracks.
Living Top 30kg is a system of sliding adjustable for shutters in wood or in aluminum endowed with amortized stops, for shutters up to 30kg. This mechanism was born in answer to the continuous demand to create living areas that succeed in combining functionality and design.
Magic is the original invisible wood sliding system outside wall, which completely hide the sliding track with the door either open or closed. A patented product that guarantees functionality and aesthetical renovation. With high aesthetical value, easy to fix, quality of each single detail, all these features give to this mechanism the possibility be a market winner. The high performance sliding system with breaking dampers that allow a soft opening and closing, the completely invisible mechanism give all the system a linear and essential aspect.