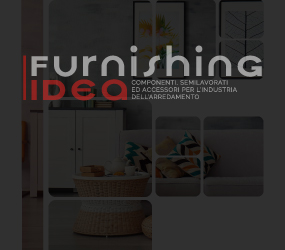 The new generation of acrylic stone is born. HI-MACS ®, composed of 70% natural stone powder derived from bauxite, 25% high quality acrylic resin and 5% natural pigments. Distributed across Europe from LG Hausys Europe, HI-MACS ® is a product of high quality, environmentally friendly and inert. The flexibility of the product allows the designer to easily obtain new ideas, because this product far exceeds other equivalent material on the market. The product conforms to the most extreme, about its specificity: non-porous, very ductile, unalterable, remains with the same original color even when exposed to UV light, can be printed through a process of sublimation, as well as comfort of a work product such as HI-MACS ® very similar to wood, and if heated can be bent into curves.
It has a smooth surface so there are no visible leaks and in addition it is easy to account for any creative inlays; Article in the gallery below an exemplary example: a room dell'Handel House Museum, decorated with a floral tracery. Do not forget the total impermeability of HI-MACS ® and the stains are only on the surface, is hygienic and suitable for contact with food.
HI-MACS ® is available in over 100 colors in the ranges: Marble, Eden, Volcanics, Sand, Solids, Galaxy, Lucent, Pearl & Quartz, Granite and in thicknesses from 3, 6, 9 and 12 mm.