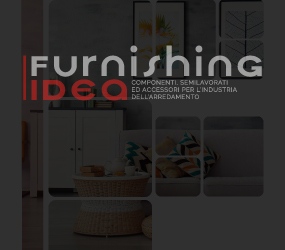 A movement with limited encumbrance and elevated performances
Samet introduced at Sicam all the novelties launched in 2015.
Among these D-Lite, the new movement with limited encumbrance inside the wall unit.
The new movement D-Lite offers high performances and the least encumbrance inside the wall unit in addition to being practical, easy to use and with a linear design.
Thanks to the use of innovative technologies, the movement D-Lite of opening and closing it absolutely results silent and it has been projected for kitchens and furniture for the day room.
D-Lite offers a mechanism of gradual opening up to the desired level, too; the mechanism of closing, slow and silent, it guarantees the maximum comfort.
Recently it has become very important the design and the aesthetical quality of the finishes for the inside movements; D-Lite, interpreting these new tendencies, it is proposed in different colors for better suiting for the different demands of furnishing.