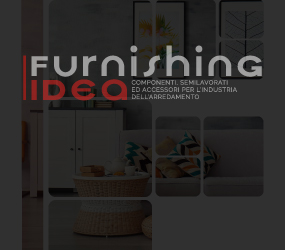 The Pin range, presented by Salice at the last Sicam, has been enriched with a further declination of the product with Pin Hang, a wall-mounted hanging system that allows garments and objects of daily use to be hung in an orderly and precise manner.
Pin Hang, in fact, can hold coats, scarves, hats and accessories, while maintaining its elegant design and aesthetic rigour, guaranteeing a rational arrangement and practicality of use.
The Pin Hang Wall Hanging System

The Pin Hang Wall Hanging System is characterised by its extremely simple and intuitive assembly. Its pins can be moved and hooked anywhere on the frame with an ingenious fastening system, guaranteeing optimum stability.
The extremely versatile system can be used in different areas of the house, such as entrances, living spaces, bathrooms and kitchens, as well as in offices.
In the name of total customisation and absolute freedom of combination, compositions with the Pin Hang wall hanging system can be developed both vertically and horizontally, thus allowing perfect adaptability to any type of environment and space. Pin Hang, available in aluminium or titanium finish, can also be applied to both visible and recessed profiles.
Pin, an innovative and creative system in four versions

Pin Hang completes the Pin family of Pin Wine, Pin Knife and Pin Shelf. Pin Hang is an innovative arrangement system for bottles, knives, shelves and now also garments and accessories.
The Pin Wine system is equipped with a label plate, where the properties and characteristics of the wine can be specified.
Maximum functionality characterises the Pin Knife system, which allows kitchen knives of any shape and size to be arranged in the most personalised way possible. The innovative compression spring mechanism ensures stable anchoring of the knife blade.
Finally, the versatility of the Pin Shelf system translates into maximum freedom of composition, allowing shelves, even of different materials, to be placed at a specific height without any modularity restrictions.