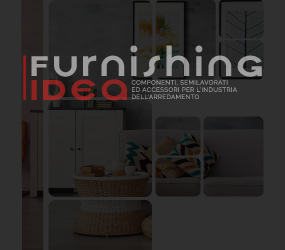 A complete, flexible and reliable program
For over 30 years Securital has been present on the national and international market with the sale of cylinders and locks.
This year the company of Desio proposes to Sicam a new program of invisible electronic locks, produced in Austria by PS. It is a complete flexible and reliable program that answers fully to the most varied demands of the customer.
It can be easily used for closing flowing and/or swing doors, drawers, dressers, reliquaries, extractable vain, in wood, metal, glass and Plexiglas. The program also foresees a lock to insert for internal doors.
Locks can be self-sustaining by an internal battery and/or connected directly to the net, and connected in series, according to the project.
The locks have one internal antenna; in the event that these clocks must be positioned, for instance, in the back part of the piece of furniture they can be connected, at the choice, two models of external antennas and small dimensions.
For this program of electronic locks it is used the technology RFID; they are available also the versions Mifare and Bluetooth.
The program offers a lot of possibilities of operation and formality like "Gym", "Office" and "Shop" that the client can autonomously manage.
The client can manage besides the openings from different consumers, combining to the locks the tiles for the opening according to a precise organigram.
The planning and the management are simple and immediate.
Particular attention must be paid to the small electric lock Beetle (40x40x12mm): its dimensions currently do this lock, the smallest electric lock available in the market. This lock also finds a good employment for caravan and yacht furnishings.
PS company guarantees its own products for 5 years.
Securital will be present at Sicam at the pavilion 4 stand B 29.