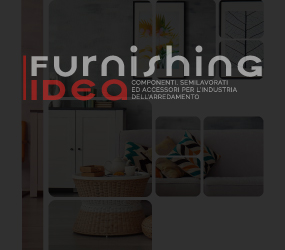 Also this year's edition of Inside Biesse, which took place at the Biesse campus in Pesaro from 17 to 27 October, aroused great enthusiasm, offering to the numerous visitors not only the opportunity to learn about the innovative technologies and the latest robotization systems proposed by the company, but also to experience moments of study with interesting seminars.
Inside 2018 Biesse has developed over several days to accommodate customers in both the wood industry and the technological materials sector, offering them solutions and skills that can meet every need.
Federico Broccoli, Director of Wood Division / Sales & Director of Branches Division, explained how, after the growing request for participation from customers, it was decided to extend the duration of the event giving everyone the opportunity to visit the Biesse world the possibilities for growth that it offers. "We promote, spread and support the awareness among customers of being inside innovation not only as users but as protagonists - said Federico Broccoli - The revolution of production processes under way at this time must be ridden and no sector is immune to the change taking place. All entrepreneurs must therefore come to terms with the incontrovertible need to rethink their production model. This is why we want to offer our customers the winning technological assets".
Innovation, seminars, and training

Visitors were able to experience the most innovative Biesse woodworking technologies integrated and supported by software and services for the automation and digitalisation of the factory in the 5000 m2 show room. More than 30 machines dedicated to wood processing, 4 automated lines for differentiated production processes and batches, software and digital services perfectly integrated to meet all the needs of the sector. Among the new features proposed this year the new Rayforcesystem technology for the application of the edge on shaped panels. Its highly innovative character derives from the fusion of a reactive layer with the use of infrared lamps. Once again the protagonists of the event were the robotized systems for the manipulation of the panels, machines driven by software for the management of all the different needs, able to carry out their work in predetermined times and always with the same quality standard .
Every day of Inside Biesse has been distinguished by specific issues addressed in over 10 in-depth seminars, held by experts in the field, where they were able to learn about new technologies and applications through the testimonies of major partners such as REHAU, Kosmosoft, Salice, Arpa Industriale.
Biesse has captured the interest of visitors thanks to the opening of Biesse Academy, the new Training Centre dedicated to the entire Biesse Service network, which includes the HQ technicians, those of the Branch and those of retailers as well as Customer Operators / Maintainers , to offer the maximum required competence.