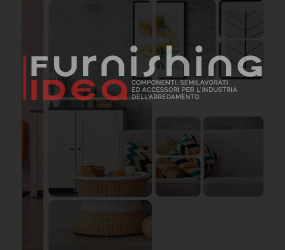 Officine Vivaldi, a small family business engaged in the field of restoration and customization of special vehicles, managed to make an Airstream 34ft Wild Glamping even more comfortable, functional and versatile, thanks to the collaboration with Häfele, a company specialized in the field of technical solutions.
What is an Airstream? The Airstream is much more than an American caravan, it is the most famous American trailer in the world, which has become an icon of a way of travelling, a symbol of a real lifestyle: in the open air, unconventional and based on values such as mobility and freedom. Glamping, a word born from the fusion of glamour and camping, represents today a new form of tourism, which combines the passion for nature with the comfort of a luxury stay.
Officine Vivaldi: the passion for vehicles with a particular charm
The guys of Officine Vivaldi, Pier and Domitilla, young and passionate, were the first to import in Italy the American Airstream and still today they hold the record of the most innovative vehicles in Europe. In their shed of 2000 square meters in Trevenzuolo (VR) for over 12 years restoring and equipping special vehicles, such as Airstream, school buses, food trucks, roulotte, giving them new life, without taking away the unique charm and original. A work that expresses all the Made in Italy craftsmanship.
A functional and domotic trailer thanks to Häfele technology
The Airstream 34ft Wild Glamping, called "Wild" because of its combination of wood and aluminum, is from 1977 and has been completely rebuilt. All furnishings were custom made. With a comfortable queen bed and a sofa bed, the trailer can sleep up to four people. The living room has a sofa, a table for 4-6 people and riveted stools, reminiscent of the quality craftsmanship of the original vehicle.
In small spaces, functionality is essential and this is where the collaboration with Häfele came into play: inside the bathroom, the Häfele multidimensional mirror was placed, with direct frontal light and indirect light to switch between functional and more ambient lighting. The multifunctional mirror also features an anti-fog function and a Sound audio system, which can be controlled via Bluetooth via smartphone.
All the lights in the Airstream are by Loox5, Häfele's next-generation LED lighting program, which adds even more interconnectivity and functionality to the lighting control: dimmable in intensity and color temperature, all the lamps can in fact be controlled via smartphone or wall control. In fact, Connect Mesh technology enables secure communication between multiple devices simultaneously and customized wireless control of lights and electrified mechanisms. This solution has made it possible to simplify the wiring of the Airstream, making the management of the lighting system more flexible.