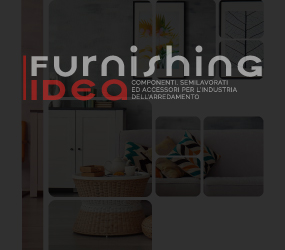 The Euromobil Group, one of the most important industrial groups in the furniture market, has always been committed to researching cutting-edge materials capable of reducing environmental impact and meeting the ever-increasing consumer demand for green design.
Today, the Euromobil Group is the first in Italy to adopt a revolutionary film produced from plastic bottles that gives extreme durability by increasing the life cycle of the furniture.
The Venetian company offers its kitchens covered with Respet®, this film in recycled pet that comes from common plastic bottles. This choice determines a production process that does not use fossil fuels and allows a 60% reduction in CO2 emissions.

Respet®: a recycled pet film
Respet® is a patent of 3B, a partner company of Euromobil for 15 years, which has studied a particular production process that from the bottle forms a granule, then extruded and laminated to become a film to be applied on the panels that make up the doors of Euromobil kitchens, already FSC certified. Available in three colours, Respet® is a solution that offers infinite application opportunities and always guarantees the availability of spare parts: in fact, after purchase, it will always be possible to replace a door, being certain that the colour will be the same as that already possessed.
This important innovation is part of Euromobil's product philosophy, reflecting, on the one hand, the company's ecological vocation and, on the other, responding to the demands of consumers, who are increasingly aware of the origin of materials and their life cycle.
The use of recycled plastic is in fact a valid and concrete aid for the environment: every year 100 billion bottles are used in this material and only 14% is recycled. The rest is unfortunately lost, so much so that it is estimated that every minute about 120,600 bottles end up in the sea and in landfill, taking as much as 1,000 years to biodegrade.