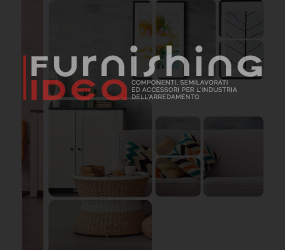 Two shades of unique character
DuPont™ Corian® has launched a further line of dark colours based on its innovative 'Deep Colour™ Technology®'. Two new grey colours, rich and full of personality gradations, Deep Titanium and Deep Cloud propose themselves as new options for professionals and companies of furniture, interior design and architecture. Both these two new colours have a unique look and character.
Deep Titanium, an intense dark grey that recalls the rich brightness of the metal from which it takes its name. A strong solid colour that creates a contemporary dimension and a sober elegance.
Deep Cloud, an iridescent and lighter gray that recalls the beauty of a stormy night sky. A versatile gradation, which can be minimalist or donate classic elegance when combined with other colours.
The DeepColour™ Technology® (www.deepcolour.corian.com) is an innovative production solution invented by DuPont for its DuPont™ Corian® techno-surface. Setting new industry standards, it allows the production of DuPont™ Corian® types in dark tones with higher intensity, depth of colour and resistance to deterioration, combined with improved thermoforming, joining and finishing characteristics.
The colours of DuPont™ Corian® Deep Titanium and Deep Cloud will be commercially available from 1st June 2015 in Europe, Middle East and Africa.
"As promised, we are continuing to provide significant breakthroughs in the field of advanced surfaces for interior design and architecture. Through our DeepColour™ Technology®, in 2014 we introduced ten tones of black and brown, which have been very successful. Now, we have decided to dedicate ourselves to a new area of ​​our palette, versatile and trendy grey colours, usable in a wide range of residential and commercial applications. These new colours bring functionality, versatility and personality and we trust in their success, a belief reinforced by the positive comments we have received from the most important industry operators", Toni Garcia, DuPont™ Corian®, Country Manager for Southern Europe, explains.
DuPont has created a new website, www.endlessevolution.corian.com to provide updated information on products and technical innovations regarding DuPont™ Corian® in 2015 and on the activities of marketing and communication.