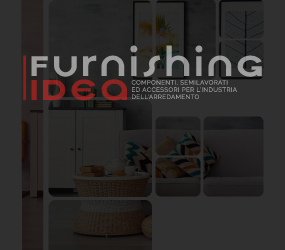 Dekton® by Cosentino, the new ultra-compact surface by the Cosentino Group
Dekton® by Cosentino, the new ultra-compact surface of the Cosentino Group created for the world of architecture and design, presents five new colors that emphasize the beauty and purity of natural stone. This new line is the best choice for creations of unique design with beautiful streaks, that evoke the finest natural materials. Colors that stand out for their delicate harmony and unparalleled elegance.
These new references, called Aura, Edora, Irok, Kairos and Vegha, enrich the initial palette of Dekton®by Cosentino, created in early 2013, and that has established itself in the international design and architecture scene.
These five new colors, inspired by nature, have become part of the Natural Collection of Dekton® by Cosentino. With this recent introduction, Dekton® boasts a range of 15 different colors, divided into three collections: Solid Collection, Natural Collection and Tech Collection.
Within this new collection, Aura embodies a seductive design idea. With Aura, the Cosentino Group has developed a unique model of slab that creates an endlessly reproducible symmetrical pattern. Thanks to eight unique drawings, it is possible to replicate compositions that allow to make the streaks of different slabs fit in, resulting in a mirror effect called "book-match". Therefore, Aura offers design continuity both vertically and horizontally, meeting the needs of customers.
A uniform, soft and wavy to the touch shade features Edora. The gray color of the warm nuance gives every room a unique style that embraces classic and modern styles.
The soft effect of gentle shades gives Irok an unmistakable appearance. With a color palette of cream shades, its softened finish, it evokes the look of ancient limestone.
Kairos offers a range of light colors, from softened white to pale and cold gray. The natural streaks are in perfect harmony both with the most classic environments and with the most modern ones.
Storm gray shades with a unique and special color density. Vegha offers a deep and intense optical effect, without monotony. Inspired by the natural formations of limestone and sandstone, this innovative proposal denotes style and undeniable sophistication.
Aura, Edora, Irok, Kairos and Vegha are available in the market, at international level, from October 2014.