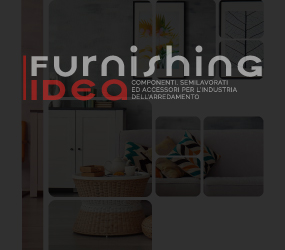 The excellence of refined materials and the perfection of details
Decobel, prestigious Italian reality of the textile of luxury, it has recently introduced new collections at architect@work in Milan and it now proposes them also to Paris Déco Off, the "Rendez-vous" of creators and people responsible of international design from 21th to 25th January in Paris.
Decobel creates unique textile products, thought for dressing with refinement private environments of luxury and the contract and "hotellerie" world with an unmistakable expressive strength, given by the alchemy between the excellence of details and a technique of innovative weaving. New collection DecoRCollection of Decobel, it has been designed by architect Fabio Rotella, a meeting that has allowed the creation of fabrics characterized by geometries and exclusive sketches, which melt an artistic study of the graphics with a three-dimensional effect of optic illusion, to decorate environments of inspiration.
A range of products with an unmistakable charm and with sophisticated wefts which are inspired to the ancient architecture for an elegant total look.
The collection is composed of ten wreaths, divided in four families: three natural wreaths, three iconic wreaths, three geometric wreaths, two optical wreaths. The ten sketches, six ones realized on double weft structure with bicolored effect, they are proper both for stuffed use that for wreaths, then four sketches declined on a structure in jacquard velvet destined to use for stuffed, but also available for decoration (H 140 cms).
The collection is characterized by its fireproof quality, determined by the composition in Trevira CS in all of its components, particular effect of design on the jacquard velvet, gotten with the use of threads of different intensities in Trevira CS. They are available in five colors, three communes to all ten sketches, while two colors are identifiers of the single theme. Search, innovation and design are the distinctive line of Decobel that, through this collection, it rigorously completes the technical-stylistic evolution of its proposals Made in Italy.