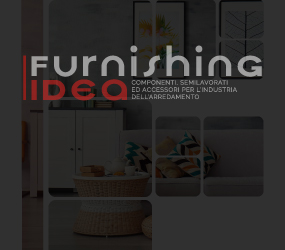 Lectra, always careful to realize technologies able to facilitate the digital transformation of furniture companies that use leather and fabrics, presents its first 4.0 solution for the cutting room dedicated to the made-to-order production of upholstered furniture.
The 4.0 cutting room uses the principles of Industry 4.0 to offer furniture manufacturers greater agility, production capacity, profitability, rapid response to the growing demand for customization and shorter delivery times.
To effectively meet all these needs, Lectra's cutting room 4.0 makes use of totally new methodologies, technologies and ways of thinking; this innovative tool is in fact able to automate at the most every single passage, from order to unloading, guaranteeing the expected efficiency and productivity.
The Lectra digital cutting platform

The central core of this solution for made-to-order production is the Lectra digital cutting platform. This data centre is cloud-based and enables collaboration between design and product development teams, the cutting room and other departments. It also guarantees the fluidity of data exchanges between ERP systems and the cutting room. The reliable and digitized data flow between people, processes and different technologies gives users the visibility and information needed to quickly make decisions and achieve real-time optimization.
"For the furniture industry, adopting the principles of Industry 4.0 is the only way to take advantage of current megatrends such as the emergence of Millennials, the digitalisation of processes and a Chinese market increasingly voted for consumption and obsessed with productivity" - said Daniel Harari, President and CEO of Lectra. "We are so convinced of the importance of this new approach to production that we have decided to increase R & D investment by 50% over the next three years. The introduction of the 4.0 cutting room for made-to-order production inaugurates the entry into Industry 4.0 by our customers in the furniture sector".
The 4.0 cutting room platform is launched by the company in conjunction with Virga®, the new single sheet cutting solution. This is able to optimize cycle times thanks to a complete cutting line for plain-coloured fabrics and motifs that makes simultaneous loading, digitization, cutting and unloading possible. Virga cutting technology optimizes waste by favouring the use of durable materials instead of paper or plastic.