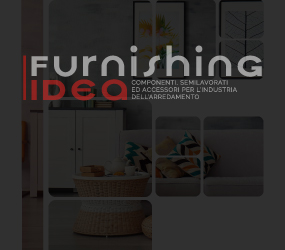 Cristalplant® launches the Dutch Design Contest 2017. Creativity, innovation and technology are the main points on which this initiative is based, realized in collaboration with Tortu, the important Dutch firm of furnishing for bathrooms not conventional.
In order to participate it is necessary to propose and to develop an eclectic and original project which uses as constructive base the Biobased Cristalplant inspiring from the Tortu style. The contest "Cristalplant® Dutch Design Contest 2017", at the ninth edition, foresees the free and open participation to architects of every age and nationality. Cristalplant adapts to any form and concept: fluid, organic, perfectly planar, circular or multifaceted and angular. It is absolutely a perfect material to create realizations with soft touch effect.
All information concerning Cristalplants technology are available on the site www.cristalplant.it and in the section devoted to Cristalplant® Design Contest (designcontest.cristalplant.it). Every study can participate with more projects introduced by different architects. Projects not selected won't be published in order to allow planners to introduce them and recycle in professional range.
The last term of delivery of the projects is July, 1 2017. For every project 3 renderings are introduced in .jpg at 150 dpi of resolution with dimensions of 210x297 mm (A4 format) with title of the project corresponding to those ones in the application form. The project renderings must be loaded in the special section of the site www.cristalplant.it within the time allowed.
The plan/s, selected with unquestionable opinion by a jury, composed by qualified personalities of the world of design and furnishing, composed they will be introduced to public and press during the awarding which will take place in the showroom of Tortu in Rotterdam on September. Among selected projects the jury will decree the winner which will be inserted in the pricelist TORTU. The possible product implementing, within 2018, will remain at complete discretion of TORTU. The opportunities of visibility for the winner are notable, he will cooperate with affirmed designers and compare him with important possibilities of growth.
The announcement in integral version, downloadable in pdf, is available in the section directed to the contest (designcontest.cristalplant.it). In order to participate in the contest it will suffice to load the renderings of the projects that will be proposed in the special section of the site.