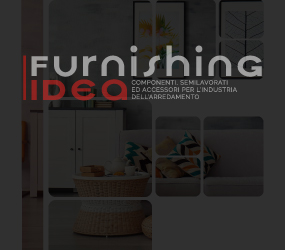 Cinelli Piume e Piumini from more than 50 years has been a point of reference in the world of feather processing. The firm has participated also this year in Interzum exposing her last novelties in the stuffing selection. Cinelli Piume e Piumini is in fact one of the greatest suppliers of pillows for the furnishing world.
The method used for the creation of the pillows for stuffed elements (couches, armchairs) guarantee quality and durability: the construction is through channels or to square rooms which, once filled, are closed and made independent by the other in order to guarantee a location of the clean and constant feather. This type of realization offers besides the possibility to fill more or less the single rooms succeeding in getting zones of the pillow with diversified lift, reducing if not almost annulling the operations of "sprimacciatura" to which the normal pillows in feather must have submitted instead with frequency.
Cinelli Piume e Piumini uses feathers selected among the best qualities and then mixed among them to get the ideal result concerning of softness, isolation and comfort. To personalize furthermore the product mixtures of feather have been developed customized and differentiating them according to the destination of use: pillows for seats, backs, optional pillows, arm pillows able to also guarantee lifts and different softness according to the customers need, too. For the filling of the pillows the firm also employs in the workmanship other materials (Staple fiber of polyester, grinded Poliuretano, latex Pirolini, Grained of MemoryFoam) that can be used together with the feather of goose or alone.
To increase the lift of the pillow besides it is possible to use a nucleus of poliurethane shaped through computerized cut, eventually in combination with springs in steel, too.
Cinelli Piume e Piumini is a firm that for a long time has been synonymous of quality, professionalism and attentive toward the product, recognized quality and attested by prestigious and authoritative certifications among which the recent RDS (Responsible Down Standard).
The Responsible Down Standard, obtained after numerous controls and required verifications by rigorous guidelines, it certifies the origin of the raw material as it regards respect and animal protection which are raised in health in their natural habitat.
Cinelli Piume e Piumini has decided to get also this recognition, not obligatory for the firms of sector, in order to testify once more the position in favour of the environment and of the customers, offering a traceable product, checked and coming from a responsible industry. The firm has also had for a long time the certification Downpass and belongs to EDFA (European Down and Feather Association).