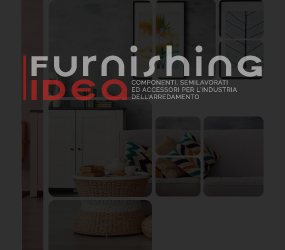 "Ambigence" is a young company based in Herford, in the heart of East Westphalia's mobile office, created with the aim of studying and developing a series of components for furniture with integrated functions.
At the Salone del Mobile in Milan, 2018 Ambigence presented its product vision that looks to the future: the piece of furniture with integrated functions. This new approach sees the technological implementation and the introduction of a new category of products that wants to offer architects and designers wider spaces for the realization of furniture.
Norbert Poppenborg, Director of Marketing and Business Development of the company, illustrated to the press the vision of Ambigence, a neologism composed of the words ambiente (environment), which recalls design, and intelligence, which identifies its intelligent functions: creating a completely new category of products, furnishing elements with integrated functions, according to the motto "The panel is the new fitting".
The integration of functions gives life to components that open up new perspectives to designers, furniture manufacturers, technology partners and users, who give space to functionality and creativity to innovate projects. "Space to innovate" as is the slogan of Ambigence.
It should be noted that Ambigence is not a furniture or hardware manufacturer, but is a networking centre for anyone who wants to establish themselves with new ideas in the furniture sector. The Ambigence objective is to commercialize and develop new categories of products, solutions and innovative business models thanks to a network of furniture manufacturers and partners in the field of technology and integration.
Ambigence presents itself as a company able to inspire and amaze, reliable and successful: the ideal partner for innovation and technology in the design of furniture and its functions. The network partners receive support based on the specific needs of their target group, both for the implementation of technologies and processes, both in marketing and communication.