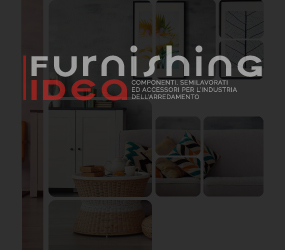 The event "Orsa Home - Living with flexible polyurethane foam" took place in Milan from 16 to 20 July, an initiative that aims to enhance the research and quality of the most innovative polyurethanes produced by Orsa Foam.
Founded in 1963 in Gorla Minore (VA), the company has become a reference point for those manufacturers and designers who want to develop new products for contemporary living characterized by high comfort, innovative performance and excellence of the material.
"Polyurethane has two great qualities: - stressed Luca Minghinelli, Export Manager of Orsa Foam - the ability to expand and flexibility for efficient comfort thanks to physical and mechanical performance of the highest level.
The aim of "Orsa Home" is to make the concept of functional design comfort more intelligible also through the products of the companies that collaborated in the exhibition such as Campeggi, Meridiani, Gufram, Living Divani and Roda. In the exhibition space, a number of 'case histories' were presented where flexible polyurethane foam plays a key role in raising the quality and ergonomic and performance capabilities of the finished product.
"We wanted to create this event together with some of our customers, direct and indirect, - said Elga Mascheroni, Marketing Manager of Orsa Foam - because we think it is useful to present the range of our products through concrete and prestigious achievements. Flexible polyurethane foam is a material with countless applications from furniture to bedding, to automotive and being able to see and touch real products is the best way to enhance the quality of polyurethane.
More than 200 types of flexible polyurethane foam

Orsa Foam, Orsa Group's flagship company, produces more than 200 types of flexible polyurethane foam in different bearing capacities, densities, block and roll configurations and an infinite range of colours.
Orsa Foam materials for furnishing range from I-fo@m, which guarantees thermoregulation and safeguarding of hygiene, to Breeze, a highly breathable product, to PUR-O, a highly resilient foam with high permeability, to Gaia, which uses raw materials from renewable sources, or Moon, a range of specific products capable of providing absolute comfort in furnishing and bedding.
A final curiosity: in the zootechnical field, polyurethane foam mats have recently been introduced for cows used during the resting phase to lighten the load on the joints of the animals and it seems that they also favour the production of milk.