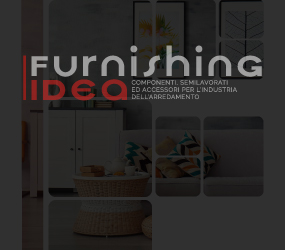 Orsa foam, a leading company in the flexible polyurethane foam sector, is able to offer over 200 different types of products in terms of bearing capacity, density, in block and roll configurations and in an infinite range of colours, which satisfy the most diverse applications and needs.
Product quality, innovation, research and environmental protection are the winning elements that have always characterized the company from Gorla Minore.
The Technological Laboratory of Orsa foam

The fundamental fulcrum of Orsa foam is the Technological Laboratory where research and experimentation are carried out in order to study products capable of guaranteeing maximum safety, reliability and the highest level of quality. New formulations are developed to satisfy every application need of customers. The total correspondence of the physical-mechanical characteristics and fire behaviour of all the materials produced to the requirements of national and international standards is verified. We also organize tests on materials with methods agreed directly with customers. Thanks to the research work carried out by the Technological Laboratory, many Orsa foam solutions have become an important guide for the entire application market of flexible polyurethane foam, types that in the bedding and upholstery sector have often revolutionized the concept of comfort and well-being.
The Breeze range expands with three new densities

During the last Interzum the new products to complete the Breeze range were presented to the public. Breeze is recognized and appreciated for its exceptional quality of breathability, a key feature for good rest. Orsa foam Research & Development has therefore added to the Viscoelastic 40 and 50 kg/m³ and to the HR 32 and 50 kg/m³, already present in the family, three new hyper-soft products, hence their name HS or High Softness. Breeze HS ensures high levels of comfort. The three new densities are perfectly adaptable to the world of rest and relaxation. The open cellular shape of Breeze guarantees the free passage of air and the rapid dispersion of humidity and heat, giving the maximum sensation of well-being. The high capacity of resistance to aging also make them products that perform well over time.
Orsa Foam
Via A. Colombo, 60, Gorla Minore, 21055, Varese, Italia
---
Request information