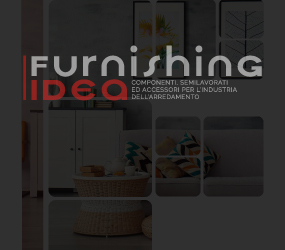 A flexible system that make easier the customization of the product
Impronte is the new collection of finishes for CPL laminates and melamine faced panels (10 to 40 mm thickness) presented at the Sicam 2015 trade fair in Pordenone.
The Impronte project by Fantoni overturns the traditional concept of surface finishes.
It produced using innovative technology that adds a further dimension to surfaces.
This system offers a flexibility far superior to that of traditional press plates, making it easier to customize products and to experiment with market trends.
"Never settle for a simple synchro pore": this is the tagline accompanying this year's campaign, emphasising the fact that this technology is completely different from any others currently on the market.
Fantoni is a forerunner, introducing new trends and enlivening its exhibition space with the decorative elements to be used on the interiors 2016-2017 collections: the physical and optical sensations evoked by the naturally expressive materials and elegantly studied textures and colours, surfaces that become part of a visual and tactile language, a selection of finishes and colours that draw their inspiration from nature and fashion, to design original, evocative and welcoming spaces.
Five cement options combine with as many solid colours to provide contemporary combinations for the furniture sector, while valuable woods weave a backdrop for the most prestigious spaces.
In response to the increasing demand to personalize the format of faced panels, Fantoni proposes a new size, 2800x1220, difficult to find elsewhere on the market.