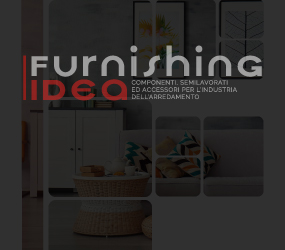 From 1964 Intes have being offering an innovative product to the furniture market in order to give comfort to the seats: the elastic belt.
The elastic belt, a woven Ribbon with rubber and polypropylene mounted on stalks of upholstered furniture. It is in fact a perfect product to ensure optimal comfort in the seat and in the upholstered backrest, thanks to its spring and elasticity properties. Intes is today one of the leading companies in its sector thanks to the special attention paid to satisfy customer demands and the high quality standard of its products.
Elastic belts for upholstery to satisfy every need
One of the most important product of Intes is definitely Elasbelt, standard elastic belt, very requested by customers. Elasbelt has a soul elastic that meets the needs of an increasingly market attentive to quality and comfort. The total covering in rubber thread ensures reliability and durability. Elasbelt is available in two different types which vary according to the rubber used in the manufacturing of product: Super and Extra. NEA is a very innovative belt that combine special qualities of tensile stiffness and rigidity with a high technological profile as well as an extremely competitive and interesting value for money. A peculiar characteristic of Nea is the high rubber content completely covered that allows unidirectional belting for the spring system giving it a very high elasticity and durability guaranteed. Thanks to its continuous attention to the needs of the world of upholstered furniture, Intes has also developed the Comfort belt, a stretchy fabric designed to broaden the possible solutions in the spring system of the seats. The main feature of Comfort is the higher breadth than traditional products. It allows full coverage of the surface of the seat and allows a more balanced performance of all of its constituent materials. Comfort contains a high content of rubber to ensure optimal spring force. Various widths allow the realization of different dimensions of the sessions in a single operation of belting.